Finding the right door for your home can be difficult. We have many front door options so you can find the right one. We have solid and glass doors for privacy and light. Our paints are beautiful and durable, so whichever appearance you choose will last. We prioritize your pleasure throughout door customizing!
Entry door made in Quebec
SK3 is pleased to offer entry doors that stand out from the competition. Its distinctively designed door frames are not only remarkable for their premium quality materials, but their sturdy construction and energy efficiency: they are also produced right here in Quebec! There is something for everyone in SK3's variety of entry doors, whether it's an exceptional piece or a reliable product.
Reducing energy costs for heating and cooling a home is only possible with high quality entry doors. We understand how crucial it is to include elements that make these doors as efficient as possible. We use argon gas to fill the space between the glass in our products, as well as thin metal coatings that act as a barrier to maintain the interior temperature. Entry doors made with this combination of parts save energy costs while maintaining consistent temperatures throughout the year. We want you to spend less money while creating a warm and welcoming environment in your home.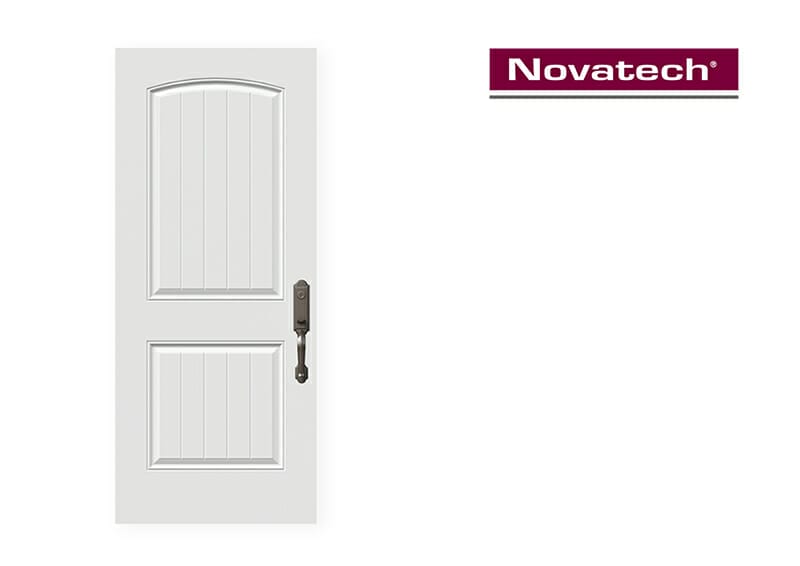 2 panels with cambered head panelling
Don't have the type of window you are looking for?
See the list of our products:
Frequently Asked Questions
Which front door for a house?
Choosing a front door for your home involves many criteria. Material is crucial. PVC entrance doors are appropriate for homes in colder climes or noisy places due to their excellent thermal and sound insulation. PVC is inexpensive and durable for homeowners because to its quality/price ratio. It comes in several colours and styles to match any home's decor. PVC front doors are robust and energy-efficient.
Which front door for an apartment?
Apartment door factors vary. Door material matters. Aluminum doors suit contemporary apartments. Light, strong, and low-maintenance aluminium. It's also customizable.
Apartments like PVC front doors. Durable PVC doors are affordable. Maintainable and weatherproof. They outperform metal doors in thermal and acoustic insulation.
What is the best color for a front door?
Your home's style and personality determine your front door colour. Beige, grey, black, and brown are safe and elegant front door colours. These muted tones match any decor.